ARM demoes true octa-core processing on the latest Samsung Exynos 5 Octa chip on video
Just a day after Samsung announced its latest Exynos 5 Octa chipset with ARM's big.LITTLE architecture, ARM has outed a series of videos that demonstrate how its Heterogeneous Multi-Processing (HMP) actually works.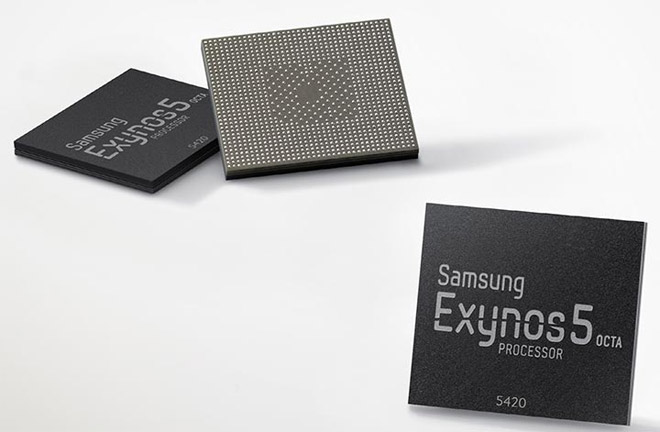 ARM's videos outline how the true octa-core implementation of the big.LITTLE architecture works when running apps like QuickOffice and Angry Birds. You can actually see when each of the cores is working and how much load it is currently under.
You'll notice that the four Cortex-A7 cores are quite capable and the more powerful Cortex-A15 rarely have to kick in. Nevertheless, the Samsung Exynos 5 Octa 5420 chipset with ARM's big.LITTLE MP Kernel can fire all of the eight at the same time if needed.
Here are the two videos below. The platform that the tests were made is features a four Cortex-A15 cores running at 1.8GHz and four Cortex-A7 cores clocked at 1.3GHz. The GPU is ARM's Mali-T628 MP6.
QuickOffice
Angry Birds
Samsung hopes to deploy the new Exynos 5 Octa big.LITTLE HMP solution in Q4 of this year. The company has remained mum on whether that means existing big.LITTLE chips will get that capability via a software update, though, or if it only applies to upcoming Exynos 5 products.
Source